Sweet Spider-heaven.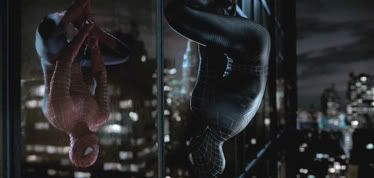 The
Spider-Man 3 teaser is here
!
Yeah, it's Superman's week and all, but man,
"Spider-Man 3"
looks cool. I was a little wary of them trying to cram at least two, maybe three villains in this one (
Sandman, Venom
, and
Harry Osborn
) but I've got pretty high faith in
Sam Raimi
after the very good part 1 and downright superlative part 2. If they can make the comics' rather convoluted Venom backstory into something that works, it could be fantastic. Summer 2007 suddenly seems a long time away...