MUSIC: Play me the blues
Busy busy busy. Besides, y'know, work, and trying to do a large review you should see sometimes next week, we're also getting ready for our ever-expanding mega
yard sale
set for a week from Saturday. So if you're passing through Southwest Oregon July 15, be sure to stop by! Say you read the blog and I'll give you a dollar discount. Unless it's on expensive stuff.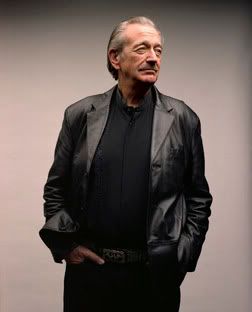 In lieu of original content, though, let me point you toward an interview I got to do this week with blues harmonica legend
Charlie Musselwhite
, who's playing a free concert here next Tuesday. Always a pleasure to interview someone like Mr. M, who was gracious and eloquent on the phone, unlike his stumbling interviewer. Charlie's from Mississippi just like much of my family is so we had lots to talk about. He still wouldn't let me join his band, though. Anyway, if you're interested, go read my
Ridin' with Charlie Musselwhite interview here
.
Additionally, if you want to see the more refined version of my
Superman Returns
review (as opposed to the kind of
rambling notes
I posted last week),
go hither
. I'm still of two minds about that movie – flawed success, perhaps? worthy failure? – but it definitely tried to be ambitious, which you can't say about a lot of Hollywood summer movies.
Have a fine weekend!