Happy Birthday, Peter!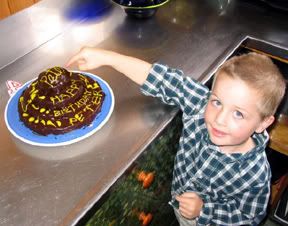 ...Four years ago today, we made ourselves a little boy! Now he is a mighty
four-year-old
and the baby days are rapidly fading into the past...
But heck, it's been a fantastic adventure and he is truly my favorite person in all the world.
Happy birthday, Peter!