MUSIC: Do the iPod shuffle!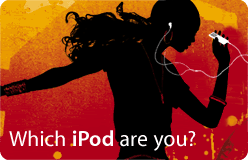 Tonight's exercise bike
iPod shuffle
, which achieved near-Nirvana (but no Nirvana tracks played for me, ba-da-bump!).
The Bleeding Heart Show - The New Pornographers
Beetlebum - Blur
Shadowplay - Joy Division
Down Under - Men At Work
The Way I Am - Eminem
Sometimes - Erasure
Home - Iggy Pop
World In My Eyes - Depeche Mode
...And best of all, although I didn't lose any weight over the holidays, I did maintain at a steady 188 or so. The goal: 180 or less by 2007!