Year in review: Favorite books of 2006
I'm a readin' fool, as most anyone who knows me will attest. According to my somewhat obsessive reading list, I read a total of
101 books
this year through today (not including graphic novels). Once again I just didn't read a lot of fiction – only
28
of these books were fiction, the rest nonfiction of some sort, heavy on the biography, history and pop culture. (Of the nonfiction, um,
7
of those are books on Bob Dylan, which is really a little depressing when you think about it)
In no particular order or pattern, here's a handful of the books I dug the most. Most were published in hardback or paperback this past year, or close enough to count. It's my rules! Ask me in a week, it might be an entirely different list.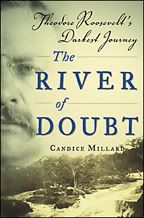 "The River of Doubt: Theodore Roosevelt's Darkest Journey"
by Candice Millard
- I'm a Teddy Roosevelt nut, eager to swallow up books on the man I consider the last truly epic president, a larger-than-life cowboy, environmentalist, adventurer and politician. This great book looks at TR's final journey, an exploration of the unknown jungles of the Amazon with a small crew of like-minded gutsy travelers. Jungle attacks, disease, death and disaster lurk around every turn. Wonderfully researched and with Millard's vivid writing you can almost taste the malaria (use that on a jacket quote!). Utterly unimaginable to picture our current president doing anything like this, of course, but fantastic true-life derring-do even if you hate politics.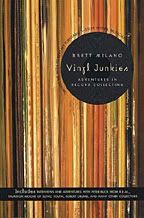 "Vinyl Junkies: Adventures in Record Collecting"
by Brett Milano
(2003) - Yeah, when it came to piling up all my CDs for the recent trans-global move, I started to worry I was becoming "that guy" – the one whose house is taken over by his insane collection. Needn't have worried. In this blissfully readable homage to obsessive geek-dom, Milano looks at vinyl and music hoarders from around the world, coming up with glorious how-far-will-this-guy-go stories (would you pay $2,000 –
twice?
– for an obscure 45 single?) and a nice insight into what makes the "High Fidelity" types among us click. As for me, I'm nowhere near as bad as I thought.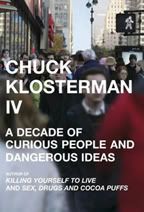 "Chuck Klosterman IV: A Decade Of Curious People and Dangerous Ideas,"
by Chuck Klosterman
- I loves me the Chuck K., and this hefty collection of his snarky magazine interviews, critical essays and more from the pages of
Spin, Esquire
and the like is a great bowl of pop culture stew. Highlights include his surreal interview with a half-naked Britney Spears, a journey to Val Kilmer's New Mexico hideaway, a refreshingly relaxed chat with Jeff Tweedy and a trip to a Morrissey convention filled with Latino Moz fans. If you're the kind of person who spends time thinking about who the best candidate for the fifth (and seventh, and tenth) Beatle would be, give it a whirl. It's all breezy good junk culture fun, a nice follow-up to his previous collection, "Sex, Drugs and Cocoa Puffs." Pair it with "Vinyl Junkies" and geek out.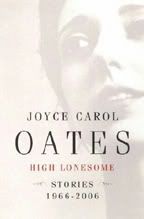 "High Lonesome: Stories 1966-2006,"
by Joyce Carol Oates
- A massive collection of 40 years of short stories by one of the modern masters of the form, diamond-sharp prose about unpredictable horror, lust and despair coming into the lives of everyday people. Oates moves easily from suburban angst to rural tragedy, capable of rendering tales in a down-home first-person candor or with a polished, omniscient sheen. I was new to Oates upon reading this, and now I'm a convert to her sinister power, a cousin to writers like Flannery O'Connor and Patricia Highsmith. (
Full review here
.)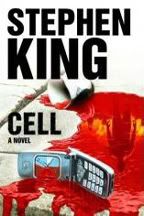 "Cell"
by Stephen King
– There are those who say King peaked back in the '80s, but while this isn't exactly "It, Part II," it's a swell little piece of modern-day cyber-paranoia, about a plague that affects all cell phone users and turns them into raving psychotics. Yeah, another end-of-the-world saga, but "Cell" is nice and tense, unsettling and brief enough not to wear out its welcome. And it scared me, which takes a little work even for the best of King to do. (
Full review here
.)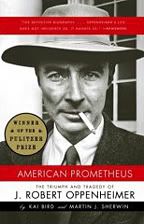 "American Prometheus: The Triumph and Tragedy of J. Robert Oppenheimer"
by Kai Bird and Martin J. Sherwin
- This Pulitzer prize winning biography is like watching the American dream - and nightmare - in action. Oppenheimer, of course, brought us the atomic bomb, but went from American hero to near-traitor during the communism scare of the 1950s. Physics and politics don't sound like the most exciting read, but the authors really bring the haughty, brilliant and dreamy Oppenheimer to life, which makes his hubris and fall that much more tragic. Great, spellbinding biography.
"The Sex Lives of Cannibals: Adrift in the Equatorial Pacific"
by J. Maarten Troost
(2004) - Ever wonder what it'd be like to live on a gorgeous South Pacific island? Not really all that great, according to Troost, who writes a hilarious travelogue of his years on the flyspeck islands of Kiribati, with a wit and sly insight that makes you feel like you've gone yourself. The realities of life on an island barely the size of some strip malls come to life here, as well as the gentle charms of island life. Fine travel writing in the vein of Tim Cahill or Bill Bryson, with a ramshackle charm all its own.