Merry hiatus, ho ho ho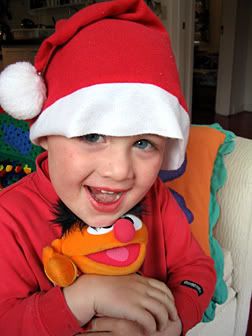 ...So it's almost our first
Christmas in New Zealand
, and it's been interesting to compare and contrast. It's early summer here, of course, which throws one off a bit seasonally. NZ by and large also isn't a very religious country (only 40% or so identify themselves as Christian compared to like 85% in the States), so that gives the holiday a generally different tenor.
The big diff, though, is that the whole freakin' country apparently shuts down for the two weeks surrounding Christmas and New Year's.
MUCH
more so than in the workaholic U.S. -- where I've often had to work Christmas Eve. It sounds like the majority of offices close at least the entirety of Christmas week, some for two weeks. My wife gets all next week off, for instance. Even small newspapers and magazines cease publication! It tends to be when a lot of folks take their summer holidays. This of course is in a country where there'll soon be
four weeks
of state-mandated vacation time a year for employees (and many employees use the Christmas time as part of that vacation break). Yeah, it's a little different here.
So fitting the vibe I too am taking a break -- we're off to spend time with family and then the beach next week and I'll resume posting sometime after the holidays. Merry Christmas, and see you in 2007!