LIFE: Staggering back to home base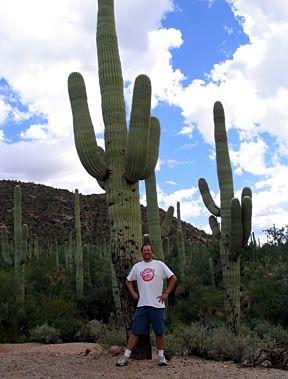 ...Egad. Yeah, we're back, suffering from "road lag" after 21 epic days on the highways exploring the western half of this great land of ours before we move on out to
New Zealand
Oct. 23. (2 1/2 weeks away! Urk!)
But
Mega-America Trek 2006
was a fantastic time indeed. I'll share highlights on and off here on the blog in coming days as we recuperate (and I'm working on setting up a
Flickr
account to show off many more pics). We saw everything from Santa Monica to Santa Fe to South Dakota.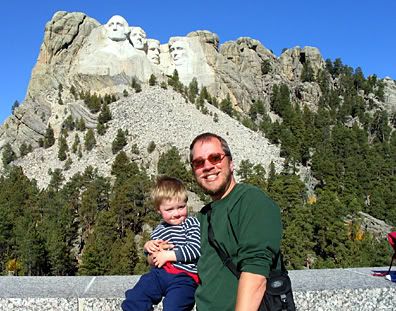 By the numbers:

States visited:
10 (California, Arizona, New Mexico, Colorado, Wyoming, South Dakota, Montana, Idaho, Utah, Nevada)
Miles driven:
5,523

National Parks visited:
11 (Joshua Tree National Park, Saguaro NP, White Sands National Monument, Petroglyph NM, Great Sand Dunes NP, Rocky Mountain NP, Jewel Cave NM, Mount Rushmore NM, Badlands NP, Devils Tower NM, Yellowstone NP)

Highest elevation:
Colorado's Independence Pass, 12,095 feet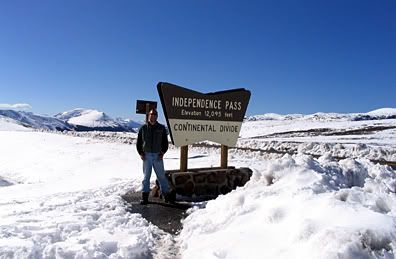 Longest drive:
Wyoming. Least populated state, and man, does it feel like it.
Coolest things seen:
Just to try and narrow it down to a top five - seeing saguaro cactus in Arizona that were a good 30 feet tall; the little-known
City of Rocks State Par
k in New Mexico, an American stonehenge; driving over the dizzying
Independence Pass
;
Mount Rushmore
, far cooler than you'd imagine in real life; seeing an actual herd of bison at
Yellowstone National Park
... And zillions more.

Regrets, we had a few:
Didn't quite make it down to El Paso, Texas, which would've been fun; wasn't able to hook up with my pal Noah in Denver due to schedule conflicts; couldn't quite take in Grand Tetons National Park as well as Yellowstone.
Right - more when my brain has had a chance to decompress!