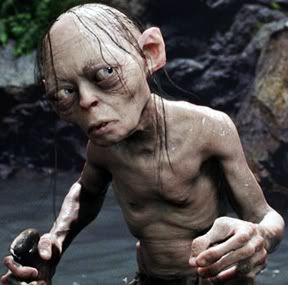 Is
The Hobbit
leaving New Zealand?
Sure sounds like it
. I honestly don't know enough details about these labour woes to weigh in too much on whether the actors union is in the right or wrong here, but I do think it's a bloody debacle if the
Hobbit
movies end up being filmed elsewhere than New Zealand as a result of them.
The
Lord of the Rings
movies were a huge boost for New Zealand and its image overseas, and that kind of image and impression is simply priceless. The idea that Devonshire or Australia might be hired up to substitute for New Zealand in the next films is mind-boggling, especially since Kiwi
Sir Peter Jackson
will be back as director. This production has been hugely troubled (witness the loss of originally signed director
Guillermo Del Toro
, who would've been a great fit).
I sure hope that a resolution to this situation might be found, as it's just a horrible look for New Zealand to lose
The Hobbit
. The movies are good for the country's economy, image and the national sense of pride, and labour complaints shouldn't derail them. Frankly, I'm wondering if these movies will ever really get made. My precious!