So apparently it's like nearly a new decade or something. Or maybe not. I still get confused with the 9s and the 0s and so forth as to what is numerically proper. But anyhoo,
many bloggers lately have been making with the decade-end lists
, and you know I love a good list. So how about my
Favorite 20 Records
of the 2000s?*
*By the way I think it's really really weird that now that the decade is nearly over, we still don't have a "name" for it like the '80s, '90s, etc. The "Oh-Ohs"? The "Naughties"? (Which just sounds kind of dirty.) There's been a failure in the naming department.
My 20 Favorite Records of the 2000s,
in alphabetical order: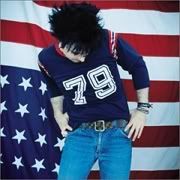 Ryan Adams, "Gold"
(2001) The high point of an extremely prolific career this decade, a mix of Americana, country-fried pop and down-home longing.
Fiona Apple, "Extraordinary Machine"
(2005) Whatever happened to her? This was a great album of soulful ballads, but haven't heard a thing since.
David Bowie, "Reality"
(2003) Bowie has only put out two albums since 1999 and this was his latest. While it's not up to his '70s peak, it's still a great little mix of Bowie hitting all the right spots.
Calexico, "Feast of Wire"
(2003) Beautifully evocative Tex-mex soundscapes, like soundtracks to a Clint Eastwood movie that never was.
Johnny Cash, "American III: Solitary Man"
(2000) The best of his Rick Rubin albums, before his voice was shot.
Cat Power, "Jukebox"
(2008) Usually albums of cover songs are seen as filler efforts, but Chan Marshall makes this selection of songs by folks like Sinatra, Dylan and Hank Williams very much her own with her unforgettable voice.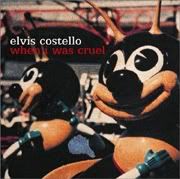 Elvis Costello, "When I Was Cruel"
(2002) Acidic and witty, inventive musically and lyrically sharp; the man has been a dabbler in everything from country to opera to soul this decade but this one seems his most "true" album.
Peter Gabriel, "Up"
(2002) Gabriel has only released two proper albums since his 1986 smash "So," but every time he does it's an event for me. Dense, death-obsessed and gorgeous songs, lovingly labored over but very alive despite that perfectionism.
Green Day, "American Idiot"
(2004) Bush bashing might seem passe now, but this "rock opera" spanned a ton of genres and still sounds genuinely passionate; this year's "21st Century Breakdown" seems a pale contender in comparison.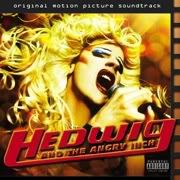 "Hedwig and the Angry Inch," Original Motion Picture Soundtrack
(2001) This 2001 movie about a transgender rock star is a glam rock joy, and the soundtrack is fantastic, irreverent and yet soulful fun.
The Hold Steady, "Stay Positive"
(2008) Working-class wordy rage and righteousness, from this year's Elvis Costello model.
LCD Soundsystem, "Sound of Silver"
(2008) If Moby, Prodigy and the like had wry senses of humor, they might make techno-punk this much fun. The best David Bowie album Bowie didn't make this decade.

The Mountain Goats, "The Sunset Tree"
(2004) John Darnielle has released a ton of music, but for the tune "This Year" alone, I think this is his best.
New Pornographers, "Twin Cinema"
(2005) If you put Squeeze, ABBA, Cheap Trick, ELO and The Beatles in a blender you might get this all-star alt-rock collective. Power pop pleasure.
Of Montreal, "Hissing Fauna Are You The Destroyer?"
(2007) Sorely underrated angst-ridden electro glam-pop, a concept album about depression and digging your way out.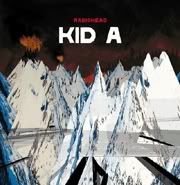 Radiohead, "Kid A"
(2000) Confession, I'm not a gigantic Radiohead fan, but I love this abstract, jittery album of gloomy experimentation; it might be heresy but I prefer it to "OK Computer".
The Shins, "Oh, Inverted World"
(2001) Dreamy pop that sounded like transmissions from an alien planet the first time I heard it.
The White Stripes, "Elephant"
(2003) Their best of an excellent career. I don't care what any "experts" say, I love Meg White's drumming.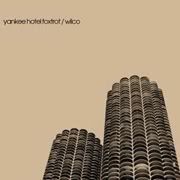 Wilco, "Yankee Hotel Foxtrot"
(2002) If I
had
to be pressed, this Jeff Tweedy masterpiece might just be my album of the decade. It's anxious and hopeful and marvelous, and I never tire of it.
Yeah Yeah Yeahs, "Fever To Tell"
(2003) Utterly ferocious grrl-power punk rock; the album Courtney Love wishes she could have made.