Last time we got modern, today we get retro again as Week of Music Lists continues with albums I dig that came out
all the way back
38 (urk) years ago:
7 GREAT ALBUMS I OWN RELEASED THE YEAR I WAS BORN, WHICH WAS 1971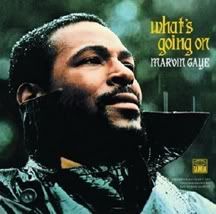 1.
"What's Going On"
by
Marvin Gaye
- Ah, Marvin. We don't need to escalate.
2.
"Who's Next"
by
The Who
- Arguably, their peak, not quite as full of filler as some of their concept rock operas but more assured than their earlier albums.
3.
"There's A Riot Goin On"
by
Sly and the Family Stone
- Nowhere near as exuberant as their earlier singles, but still a classic piece of druggy funk.
4.
"Sticky Fingers"
by
The Rolling Stones
- The Stones at their peak.
5.
"IV"
by
Led Zeppelin,
or
Zoso
or whatever you wish to call it - As noted in the
comments
to
Mandy
, I'm not a giant obsessive Led Zep fan, but this album pretty much sums up everything great about the band. Rawk!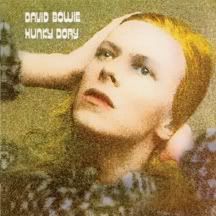 6.
"Hunky Dory"
by
David Bowie
- Not his single greatest album, perhaps, but where the greatness begins.
7.
"Master of Reality"
by
Black Sabbath
- The riff for "Sweet Leaf" makes me want to be 15 forever, but without all the angst and zits.