Shuffling the iPod while waiting for the car to get its Warrant of Fitness....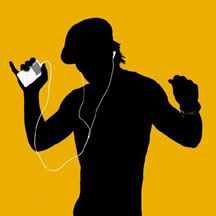 The
Warrant of Fitness
is one of the more annoying revenue grabs in New Zealand. Basically, it requires you to get your car inspected by a mechanic once a year, and they tell you if anything's wrong with it and if it meets Government standards for $50 a pop. More insidious is that if your car is more than 6 years old, like most of us regular folks, you have to get it done every
6 bloody months
. $50 just to be told your car works or not. Not even counting any repairs you have to do to pass the Warrant if your car is deemed unsatisfactory. Really, once a year would be enough for any car. The 6 months thing strikes me as a huge money bucket for the Government to feed from.
...Can you tell I just got told I need to spend $400 to fix an oil leak on our slowly crumbling 13-year-old Subaru?
Sigh.
1.
Up On Cripple Creek
4:32
The Band
2.
Sneaky Feelings
2:12
Elvis Costello
3.
Unsatisfied
4:02
The Replacements*
4.
Would?
3:29
Alice In Chains
**
5.
Sweet Illusions
5:02
Ryan Adams & The Cardinals
6.
Given To Fly
4:01
Pearl Jam
**
7.
Humming
6:04
Portishead
8.
Hasten Down The Wind
3:00
Warren Zevon
9.
Sunflowers
3:48
Everclear
10.
Hands All Over
6:02
Soundgarden
**
11.
I Am Trying To Break Your Heart (Live)
5:22
Wilco
12.
Chesley's Little Wrists
1:16
Pavement
13.
Superman's Song
4:32
Crash Test Dummies
***
* If forced to take one
Replacements
song and one only on a desert island, I would be hard pressed to choose between this one and
"Within Your Reach."
But I think "Unsatisfied" would win the day.
** The iPod was in a very grunge mood today.
*** Rather unfairly-deemed 1990s one-hit wonders, the Dummies crafted what I think is one of my all-time favorite songs about a superhero -- brooding, wistful, generously sad and awe-struck at the same time. A real gem.