Walking through Winnipeg with the Weakerthans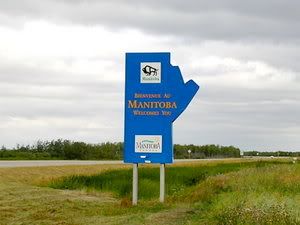 The winds of Canada blow wild and cold. At least, that's what I hear – I've never been to the depths of Manitoba, but after listening to the last few albums by the
Weakerthans,
I have a firm sense of place built up in my head. They make me feel like I've been there.
The Winnipeg band was forged in the fire of punk rock, with singer/lyricist
John K. Samson
coming from the band
Propaghandi.
He created The Weakerthans after looking for a less rigid form for his intricate songwriting. The Weakerthans combine a kind of country-tinged post-punk with sweeping storytelling that's like hearing a Raymond Carver story set to music.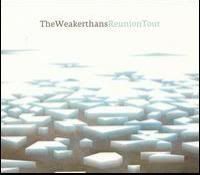 Their fourth and latest album,
Reunion Tour
, doesn't break huge ground from their stunning last disc, 2003's
Reconstruction Site
. Instead it's merely lovely, warm and dense, another gem-filled tour of hooks and wry lyrics and better than 90 percent of the bands out there. It's full of telling details that evoke some of their fellow Winnipeg singer, Neil Young, but it's got a kind of humble awe all its own.
Samson's subject matter reveals his eye for the downtrodden and worn-out folk of life. The power-chord guitar rock of
"Tournament of Hearts"
is actually about the terminally uncool Canadian sport of curling – as the narrator at a curling match thinks of his lost love: "I slide right through the day, I'm always throwing hack weight." The gorgeous
"Civil Twilight"
pays ode to a worn-out bus driver lost in his thoughts: "My confusion-cornered commuters are cursing the cold away," goes another note-perfect couplet of lyrics.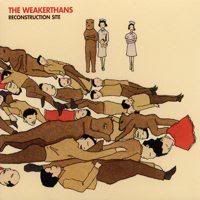 The songs skirt the edge of pretentiousness – for instance, one song on both this album and the last are narrated by a cat named Virtute – but the nonchalant air of Samson's voice pulls this off, like a combination of Robyn Hitchcock, Wilco and an Elvis Costello who grew up on the Canadian prairies. Samson's work is intricately married to the Winnipeg surroundings, with local characters and legends all mythologized in his work.
Even that mysterious denizen of the north woods gets his own tune in
"Bigfoot!,"
which features a sasquatch believer holding faith despite the mockery of his small town neighbors:
"I'll go through it all again
watch their doubtful smiles begin
When the visions that I see believe in me."
Perhaps my favorite song on
Reunion Tour
is the wistful
"Sun In An Empty Room,"
a delicately drawn portrait of leaving a home behind that's inspired by an Edward Hopper painting:
"The black on our fingers smeared the ink on every door pulled shut /
Now that the last month's rent is scheming with the damage deposit."
Samson's lyrics offer rewards on repeated listens – it's worth the somewhat lengthy wait between Weakerthans albums (four discs in a decade; they haven't broken up, so I guess the
Reunion Tour
title is a bit of an in-joke). The Weakerthans provide surpassingly intelligent, yet hook-filled and accessible rock. They're a Canadian treasure worth searching for.